Advertising Services
YouSPA provides paid advertising spaces for businesses and limited companies, allowing them to communicate and inform users interested in the world of wellness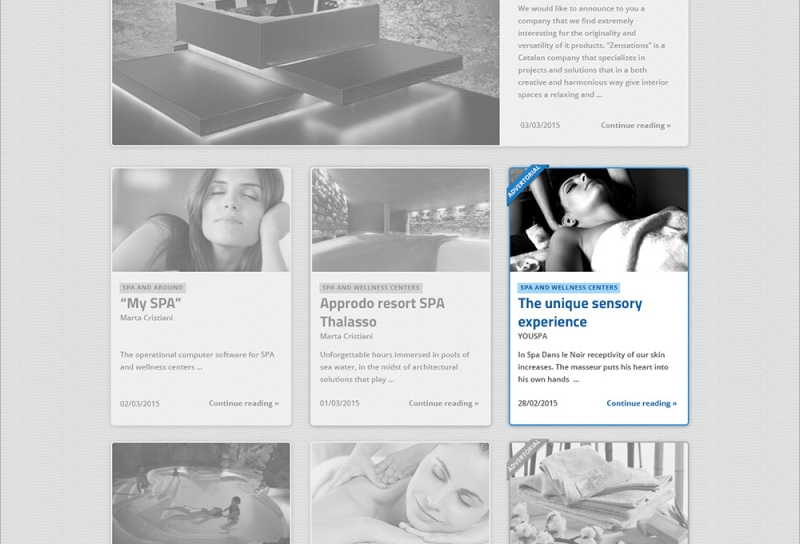 http://business.youspa.eu/en/advertising/advertorial
Advertorial - Advertising - Youspa for Business
Advertorial - Advertising - Youspa for Business
Article written by Youspa that is wholly dedicated to your business.
How it works:
1. Your SPA gathers all the information and images necessary for us to put together the article.
2. We send photographers to your SPA to take the necessary shots and then compile the article for you.