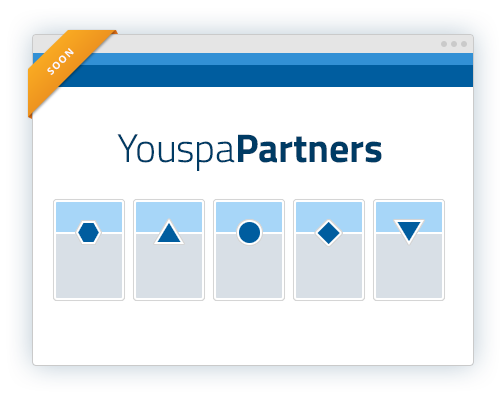 http://business.youspa.eu/en/partnership
Youspa Partners - Partnership - Youspa for Business
Youspa Partners - Partnership - Youspa for Business
The portal dedicated to companies, media, spa associations, that collaborate with Youspa in order to give the best of their services to the most favorable conditions, to each spa present in the portal.
Features
Presence on homepage

Have your logo on the slider above the footer on the youspa.eu homepage.

Dedicated page

A dedicated page in the YouSPA partners section of the site, all about the company and the partnership with YouSPA, as well as the services on offer to site users and to the other SPAs present on our portal
Accompanying communications

Presence within Youspa's marketing and communications strategy; in its social media, newsletter, and press relations. Dedicated editorials in Youspa Magazine.